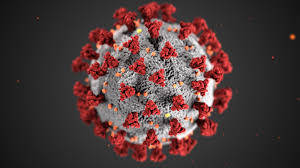 ​The COVID-19 pandemic has created numerous challenges for every sector of the economy, with many industries adapting drastically to succeed in the 'new normal'.
One thing organisations and human beings around the world have learnt during the pandemic is the importance of innovation and the ability to adapt and remain resilient, something that the further education sector has had to do too.
There are many ways that COVID-19 will change further education in both the short term and long term. One change we will likely see in the short term is a decline in international studies and cultural exchanges, although it is predicted that this change will only be a short term one it could have a big impact financially for further education institutes.
International students provide a substantial income for many further education institutes, an income many rely on for their bottom line. For example, over 70% of students at the London School of Economics are from outside the UK. It is imperative that governments do not create an unwelcoming environment or set policies that restrict or deter international students.
With schools, colleges and universities now opening their doors to students again following an extended period of closure due to COVID-19, it's important that all education establishments, including further education institutes, prepare for all outcomes and ensure they are ready to adapt to remote learning and distance learning should a second lockdown and closures happen again.
The whole world was caught off guard when Coronavirus struck earlier this year but armed with the knowledge of what can happen and what is likely to happen FE leaders can make sure they are prepared to respond to any changes in government guidelines and ensure the best outcomes for their students.
With the predictions and warning of a second wave and further lockdowns both locally and nationally, FE leaders need to have their students health, safety and education at the core of everything they do, and they must be ready to take action to ensure they thrive.
To help with student enrolment and help them thrive post COVID-19 many FE leaders will be reviewing their online course offering and investing to increase it to accommodate further distance learning courses.
Some further education institutes will need to upgrade the technology and learning systems they use and review how that can ensure inclusion for online courses in disadvantaged families if they are to be prepared for an acceleration towards online and distance learning.