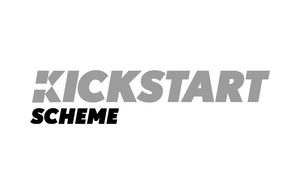 ​Back in July as part of his mini-budget speech, Chancellor Rishi Sunak promised the launch of a Kickstart Scheme that would help get 16-24-year-olds on Universal Credit, who had lost their jobs or opportunities due to Coronavirus, back to work.
The Kickstart Scheme was unveiled at the beginning of September, so what exactly is it, how does it work, and will it help aid economic recovery?
What is the Kickstart Scheme?
The Kickstart Scheme is a new initiative from the UK government that provides funding to employers to create new 6-month job placements for young people who are currently on Universal Credit and are at risk of long-term unemployment.
As part of the government's Plan for Jobs, it aims to create thousands of new, fully funded jobs across England, Scotland and Wales for 16-24-year-olds and could see many in placements from November 2020.
The funding provided for each placement will include:
● 100% of the relevant National Minimum Wage for a 25-hour working week (hourly rates range from £4.55 for under 18's to £6.45 for those 18-20 and £8.20 for 21-24-year-olds).
● The associated employer National Insurance contributions.
● Employer minimum automatic enrolment contributions.
There will also be extra funding to support young people to build their experience and help them move into sustained employment and apprenticeships following successful completion of their Kickstart Scheme funded job.
How does the Kickstart Scheme work?
The Kickstart Scheme works by making it easier for businesses to employ young adults by fully funding their position for 6 months for a minimum of 25 hours per week. This not only makes it easier for businesses to employ younger workers but helps 16-24-year-olds come off Universal Credit and build their work experience to help them find employment after their placement has ended.
Government figures have shown that a record 538,000 under-25s claimed Universal Credit in lockdown. Taking those people off of Universal Credit and into employment will not only help kickstart the economy but also the careers of a generation that have been disproportionately impacted by the pandemic.
Who can apply for the Kickstart Scheme?
While the Kickstart Scheme is available to all businesses, there are some rules that businesses must adhere to in order to qualify.
Firstly, applications for the funding must be for a minimum of 30 job placements. Small businesses can use a Kickstart Gateway to find someone who can apply on your behalf and pool together with other small businesses to create a batch of 30 roles.
The job placements created with Kickstart funding must also be new jobs, they must not:
● Replace existing or planned vacancies
● Cause existing employees or contractors to lose or reduce their employment
● Require people to undertake extensive training before they begin the job placement
Each application should include how the business will help participants to develop their skills and employment, such as how they will support them to look for long-term employment, this may include career advice and goal setting, support with CV and interview preparations and developing basic skills such as attendance, time management and teamwork.
Businesses that successfully apply for the Kickstart Scheme will not receive the funding upfront, it will be received towards the end of the 6-month placement, which may make taking on an apprentice more attractive for smaller businesses.
How will the Kickstart Scheme help?
The Kickstart Scheme will help get young people off of Universal Credit and into employment, according to research a period of unemployment at an early stage in a person's working life can have multiple scarring effects and can impact society for decades.
This scheme will help not only place those people into employment, it will help them gain the skills, experience and confidence as well as the support of their employer to seek long-term employment either with the company their placement was with, another company or through an apprenticeship. It is expected that the scheme will drive apprenticeship uptake over the next 6-12 months.
It will also help businesses of all sizes grow their teams to help them overcome the challenges of the pandemic and position them to not only survive but thrive. Businesses are essentially getting fully funded employees for 6 months and have the opportunity to change the course of participants lives.
The Kickstart Scheme is designed to end youth unemployment, aid economic recovery, create a bright future for thousands of young people and ensure that the UK bounces back stronger as a country.